Winemaking is an activity that stretches thousands of years in North Macedonia. Yet, its wines are hardly sold across its borders. As a result, many travelers that visit Skopje are surprised when they discover that one of the country's authentic specialties is winemaking.
More often than not, they are left with a feeling of accomplishment as they sip on various wines. In North Macedonia, particularly the Tikveš wine region lies several wineries producing some of the tastiest organic wines you will ever encounter.
Whereas other wine regions in France, Spain, Italy, and the US get significant publicity, North Macedonia should be among the popular winemaking destinations in the world. The best wineries in North Macedonia are all found in Skopje. Here are the best wineries in Macedonia. But first, don't forget to book your airport transfer in Skopje with Balkan Drivers.
Kartal Winery
As one of the most famous wineries in the country, Kartal Winery has an illustrious wine catalog, and a wine tasting could take up to two hours. The small operation, run by two friendly Macedonians, Phillip and Jordan, offers up to 6 different wine tastings accompanied by meats, bread, fruits, and Macedonian cheeses.
There are wine-tasting menus, and prices range between 20-30 euros per person. Each wine tasting includes six wines ranging from reds to whites to oak-aged Vranec (a tasty Balkan wine variety).
Every wine tasting comes with a plate of meats, cheese, fresh fruit, and bread. And as the price increases, so does the food variety to incorporate more food such as traditional cheese pie and more premium wines.
Kartal Winery has to be the best of the Skopje wine-tasting tours, and at 25 euros per person, you will get three whites, three reds, and a large charcuterie board. The friendly hosts also make the wine tasting feel homier.
Chateau Kamnik
Since it opened its doors in 2004, Chateau Kamnik has clawed its way up the list of the most famous wine tours from Skopje. The estate is perched on the banks of the Vardar River, just outside Skopje, and the estate consists of a hotel, a restaurant (Hunter's Lodge Kamnik), and vineyards sprawling 15 hectares. The vines are planted at over 300 meters in elevation.
The award-winning winery is a personal project of its founder Ilija Malinkovski (a famous wine enthusiast from Skopje) has become a role model for the winemaking business in the region.
Chateau Kamnik works with various wines such as Arinarnoa, Cabernet Franc, Cabernet Sauvignon, Chardonnay, Grenache Blanc, Merlot, Pinot Noir, Montepulciano, Sangiovese, Sauvignon Blanc, Syrah, Temjanika, Carménère, and Vranec. For an unforgettable wine-tasting experience at Chateau Kamnik, we recommend Ten Barrels Syrah, Merlot Single Vineyard, and Chardonnay Barrel fermented.
Since its inception, Chateau Kamnik has been a significant player in some of the industry's breakthroughs, such as launching the Golden Temjanika, winning Double Gold at Vinitaly in 2015, and multiple awards (2009, 2010, 2011, 2013). The winery also produced the first Macedonian Orange Wine (The Orange 2013 Grenache Blanc). In addition, several estate wines were sold at the Michelin-star restaurant and bar in London known as Hide. The estate is a 13-minute drive from the center of Skopje.
Stobi Winery
Found in Gradsko, near the ancient city of Stobi, Stobi Winery is an eventful day trip for locals and visitors alike. The winery was established in 2009 and is one of the major players in Macedonia's winemaking industry, producing about 4.5 million bottles yearly.
Stobi Winery is perched in the Tikveš wine region (the country's most important wine region). The Mediterranean climate from the south bumps the continental climate from the north to create the best conditions for grape growing and wine production in the Balkan peninsula. The portfolio of wines at the estate is segmented into four categories; classic, elite, premium, and traditional.
The winery offers a range of wines such as Cabernet Sauvignon, Merlot, Muscat Ottonel, Pinot Noir, Riesling, Petit Verdot, Graševina, Rkatsiteli, Smederevka, Vranec, Žilavka, Syrah, and Zupljanka. Regarding the quality-to-price ratio, you should settle for premium wines, and we recommend Stobi Aminta, Stobi Vranec Veritas, and Stobi Verdot. And the restaurant at the estate serves scrumptious delights accompanied by Stobi's wines. Stobi Winery is located 78.7km south of the capital. We recommend you to have a sightseeing tour including Stobi archeological site too.
BOOK YOUR WINE TOURS FROM SKOPJE WITH BALKAN DRIVERS
Tikveš Winery
Tikveš Winery is the oldest winery in the country and a pioneering winemaker in the robust Tikveš winemaking region. The winery was founded in 1885 and today is one of the most prominent winemakers when it comes to volume, boosting an annual production of over 20 million liters. The region is blessed with perfect conditions for grape growing and winemaking, which is why this estate is one of the major players in the industry.
The winery owns vineyards sprawling over 1000 hectares and buys grapes from regional growers to meet its production quotas. The winery focuses on producing superior quality wines in the country and thus employs technology and a talented team.
Tikveš Winery's portfolio stretches across several categories to fit every occasion and has won several highly-acclaimed international awards. In 2010, the winery also started releasing single-vineyard wines.
The winery offers a range of wines such as Graševina, Smederevka, Žilavka, Vranec, Roze, Kavadarka, Kratosija, Vitac, Chardonnay, Belan, Traminec, and others. On your visit to see the winemaking culture in Macedonia, Tikveš Winery is an itinerary you cannot afford to miss out on. The winery is the most authentic reflection of the industry, offering the best Macedonian wine-tasting tours. Tikveš Winery is located 3.8km from the capital, and our private transfer is the best way to get to the country's oldest winery.
Conclusion
The winemaking tradition in Macedonia is as old as time. However, it isn't as famous as Italy, France and Spain, but it is a captivating trip that will live long after you visit the country.
If you wish for a chauffeur-driven car for wine tasting and sightseeing tours in North Macedonia, Balkan Drivers is at your service.
Need an airport transfer, long-distance taxi, or private sightseeing tour in the Balkans?
Make your holiday or business trip easy and stress-free by hiring a professional local private driver with a modern and comfy car.
Balkan Drivers offer competitive prices and a high level of customer service. Contact us for a quote, and you'll get a clear offer that includes all driving costs.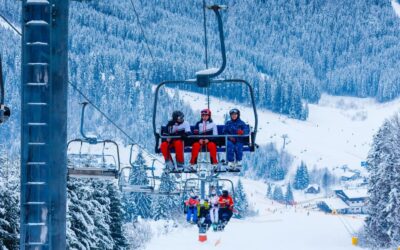 Kopaonik is a stunning mountain range located in central Serbia and is one of the country's most popular tourist destinations. With its breathtaking scenery, well-developed ski resort, and a host of outdoor activities, Kopaonik offers something for everyone, whether...